Vision Statement:
We are a family of faith, restoring hope in the hearts of our community.
Mission Statement:
The mission of Vibrant Church is to love people to life one person at a time.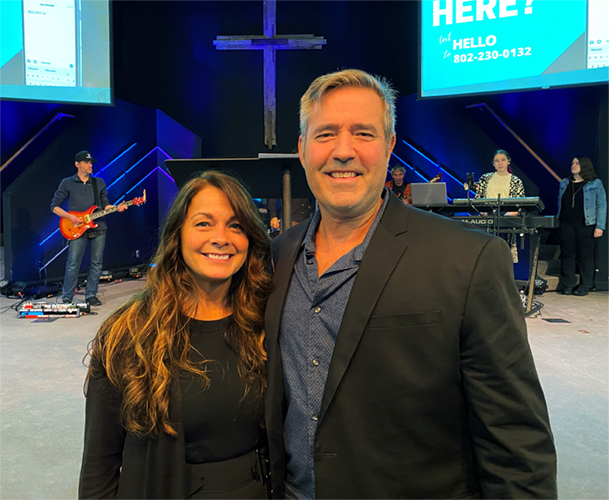 Pastor Mark has been an attender of Vibrant church since 1984. His life changed after multiple encounters with God, including a transformational moment seeing into the Heavens and into Hell. As a result Pastor Mark now has a deep desire for all to come to the knowledge and saving Grace of the Lord Jesus Christ. Pastor Mark has been serving the Lord through various ministries within the church over the years. In 2000, God called Pastor Mark into the prison ministry to serve as a volunteer Pastor/ Chaplin inside the Vermont Department of Corrections, where he remained for 19 years of ministry. Recently, Pastor Mark served at the church in Cambridge, Vermont. Since 2021, He has move ahead to follow the call to now serve here at Vibrant Church!